With over 11,000 members, CFA Society New York (CFANY) is the largest CFA society in the world.
We are chief investment officers, portfolio managers and leading analysts on both the buy-side and the sell-side of the industry. Over 95% of our members are CFA charterholders.
Through generations of investment professionals, CFANY has remained steady as a leading forum for the investment community since 1937, and a hub for objective, independent thought. Members benefit from exclusive content, invaluable leadership opportunities and unparalleled access to a network of industry leaders. Your membership supports the legacy of Benjamin Graham—the father of value investing, and the founder of CFA Society New York.
By Tom Brigandi and Sloane Ortel
"A very useful, descriptive piece for people to understand everything they need to know about asset owners in one place."
– Paul Smith, CFA, CEO, CFA Institute
Continue your commitment to professional excellence and stay connected with CFA Society New York. For more information click a button below.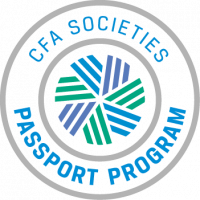 The GLOBAL PASSPORT PROGRAM allows members of participating CFA societies to attend each other's society events at the local member price.
When you travel, contact the local society using the Society Directory to learn about eligible events and other networking opportunities.
IMPACT OF 2017 TAX REFORM ACT
Thursday, September 27 | 6:00 – 8:00 PM
Members: $30 | Nonmembers: $70
Free livestream available to members only
The 2017 Tax Reform Act introduces substantial changes to many areas of the U.S. tax system, including the taxation of individuals, businesses in all industries, multinational enterprises, and other areas. Our panel experts will provide a summary of the key features of the new law and focus on the financial reporting and investment implications of the changes. Our expert panelists will discuss how the corporations and taxpayers can plan or prepare prior to year-end, including..
FINANCIAL AND VALUATION MODELING 3-DAY BOOT CAMP
Next Date: September 26 – September 28
This boot camp is an intensive instructor-led training program where trainees learn financial and valuation modeling in Excel using an intuitive, step-by-step approach. Participants will use real case studies to build financial models from scratch the way it is done at financial institutions. The program is a synthesis of Excel modeling, navigating through various financial reports, and the application of accounting, corporate finance, and valuation courses.
View our "Contact Us" page, or email us directly for all sponsorship and/or membership-related inquiries.
Press releases, announcements and additional coverage of CFA Society New York.
CFANY WINS TWO 2018 SOCIETY EXCELLENCE AWARDS FROM CFA INSTITUTE
NEW YORK, MAY 16, 2018 — CFA Society New York (CFANY) has been recognized by CFA Institute, the global association of investment professionals that sets the standard for professional excellence, as the 2018 recipient of Most Outstanding Society. The 2018 Society Excellence Awards recognize CFA Institute member societies who have made an outstanding impact and contribution to delivering member value and furthering the mission of CFA Institute in their communities. The Outstanding Society award recognizes exceptional across-the-board performance in all areas, including..
CFA SOCIETY NEW YORK BESTOWED WITH THREE SOCIETY EXCELLENCE AWARDS FROM CFA INSTITUTE
CFA Institute honors CFA Society New York at 2017 Society Leadership Conference in Philadelphia for its outstanding work and dedication throughout the year.
NEW YORK, MAY 23, 2017 — CFA Society New York—formerly known as New York Society of Security Analysts (NYSSA)—has been recognized by CFA Institute, the global association of investment professionals that sets the standard for professional excellence, as the 2017 recipient of the following awards:
Strategic Initiatives: Delivering Member Value

Research Foundation Society Award: Events/Activities

Inaugural Global Outstanding Young Leader: Thomas Brigandi
ARPM Bootcamp
6-Day Intensive Course Aug. 14-19
Members of the CFA Society New York are entitled to an affiliate discount. Visit the event page to obtain the discount code and pay a discounted rate of $1,800 (vs. the regular rate of $2,300). In 6 intense days, the Advanced Risk and Portfolio Management Bootcamp consolidates.. MORE >>>
CFA Society NY & The Hong Kong Society of Financial Analysts Work Jointly to Expand Asset Owner Series Globally