William Abecassis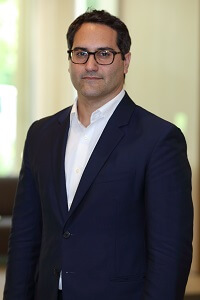 William Abecassis, Director, is a global-macro portfolio manager and leads the Market Intelligence Group (MIG) – a team focused on global economic analysis and modeling within BlackRock Global Fixed Income. He is also Secretary of the firm-wide BlackRock Investment Council.
Prior to joining the firm in 2012, Mr. Abecassis was Head of Fixed Income Trading Strategy at Bridgewater Associates where he spent four years in roles blending investment research in fixed income and currency markets with development of quantitative models and trading technologies. Previously, Mr. Abecassis was principal and founder of LogisticScience, a strategy consulting firm focusing on development of quantitative decision-support models for Fortune 500 firms.
Mr. Abecassis earned a Bachelor of Science degree in Physiology with extended coursework in Non-Linear Systems and a Minor in Management from McGill University, Canada in 1997. He later earned a Graduate Diploma in Computer Science from Concordia University, Canada in 2000.
There were no results found.