Valeria Cisnero, CFA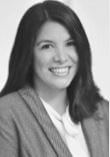 Valeria is a senior emerging markets corporate debt analyst on the EMD team and has been with Macquarie Fixed Income since 2019.
Previously, Valeria worked as a senior corporate analyst at American Century Investments focusing on Latin America, and before that she worked at Morgan Stanley as vice president for emerging markets credit and CrisilIrevnaArgentia(S&P company) as a senior research analyst.
She holds an MBA with a major in finance from the Wharton School and a Graduate Degree specialization in Finance from the University of San Andres. She is also a CFA Charterholder.
15 Years of Relevant Experience:
– CFA Charterholder
– Master of Business Administration (Finance), Wharton School of the University of Pennsylvania
– Graduate degree (Finance), University of San Andrés
– Bachelor of Science, Actuarial Science, University of Buenos Aires
Attachments
There were no results found.