Urs Bitterling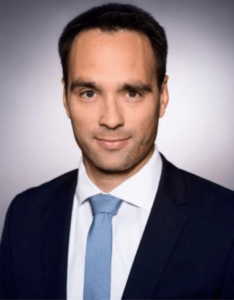 Urs is the Head of Corporate Responsibility at Allianz SE1. In his role, he is responsible for ESG (Environment, Social and Governance) integration into business, sustainability ratings and reporting, corporate citizenship programs, donations and disaster relief.
Previously, he coordinated Allianz's work on Climate Change and Sustainability Initiatives. This work covered the ongoing decarbonization efforts of Allianz Group across its business lines and operations. Also, he managed the ESG integration strategy of Allianz Group for investments
Former roles:
KPMG Advisory, Germany: Urs worked as a senior consultant for ESG integration across a range of sectors and with a focus on financial institutions.
Urs holds an interdisciplinary PhD from the University of Natural Resources and Applied Life Sciences, Vienna. His research focused on climate governance systems in Europe; it was funded by the Ministry of Science and Research and the Ministry of Agriculture, Forestry, Environment and Water Management.
Siemens Financial Services, Washington, DC: Urs worked in Siemens' liaison office to the World Bank, IFC and IADB which coordinated project-financing for infrastructure projects with the involvement of international financing institutions.
There were no results found.