Torben Möger Pedersen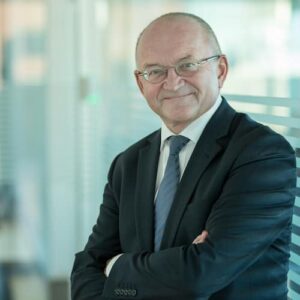 Torben Möger Pedersen (b. 1955) is CEO of PensionDanmark – one of the largest pension funds in Denmark established in 1993.
PensionDanmark manages defined contribution pension plans, health care plans and life-long training programs based on collective agreements covering more than 740,000 blue-collar workers employed in 24,000 companies within the private and public sector. Total assets under management are EUR 32 billion and growing rapidly. A substantially part of the portfolio is direct investments in renewable energy infrastructure assets and sustain-able real estate. PensionDanmark has received a great number of Awards for its ground-breaking investment strategy.
Torben Möger Pedersen holds a number of board and investment committee member-ships including Copenhagen Business School (CBS), Arbejdernes Landsbank, Danish In-surance Association, Copenhagen Infrastructure Fund I, II and III, Danish Climate In-vestment Fund, Danish Agribusiness Fund, Danish SDG Investment Fund, SDG High Level Advisory Board, Danish Society for Education and Business (DSEB) and Board Leadership Society in Denmark.
Torben Möger Pedersen is a member of OECDs Working Group on Long-Term Invest-ments, the Private Sector Advisory Group within the UN's Green Climate Fund, the Glob-al Agenda Council on Investments in World Economic Forum, the Steering Committee of World Economic Forum's Retirement Investment System Reform Project, the Advisory Board in OECD's Centre on Green Finance and Investment and the UN Global Compacts Financial Innovation Action Platform.
Torben Möger Pedersen holds a M.Sc. Economics from University of Copenhagen and is adjunct professor at CBS.
There were no results found.