Tom Donahue, JD, FRM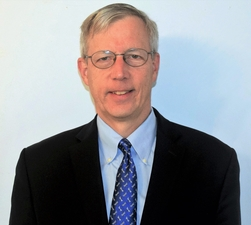 Tom is a Managing Director and leads the Governance Practice at Manager Analysis Services LLC. He advises Endowments and Foundations in creating process efficiencies, achieving cost savings, and resolving governance challenges.  He also leads OCIO searches on behalf of non-profits and pensions.
Tom previously served as Chief Risk Officer at Angelo, Gordon & Co. and Aladdin Capital as well as senior risk management roles at Barclays Capital and RBC, NY. He has been at the forefront of Valuation, Operational and Compliance risk issues both for major banks as well as non-profits.  He also helped launch MetLife's first Corporate Risk Management Unit.
He has led a Private Foundation in NY and served on the Boards/Investment Committees of 7 NYC area non-profits over the last 20 years.  Earlier in his career, Tom managed sales and trading staffs as well as advising F500 on hedging with financial derivatives.
Tom has pub lished a variety of papers with a focus on Governance, Fiduciary Duty, OCIO selection, and ESG investing.  He has been a frequent speaker at investment conferences and seminars. He earned a BSFS from Georgetown University, an MBA from Fordham University, and a JD from Pace University.  He also studied International Economics at the Universite de Fribourg (CH.)    He is a member of the NY Bar.
There were no results found.