There were no results found.
There were no results found.
Tiffany Li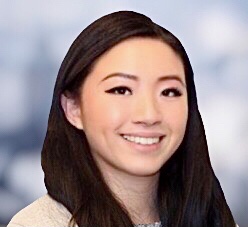 Tiffany is an FX and Rates Trading Support Associate at Credit Agricole, where she is responsible for trade lifecycle management, and delivering solutions to MO and FO to further automate and streamline internal processes to mitigate risk and enhance overall efficiency. Prior to joining Credit Agricole, she was a Business Support Analyst at Nomura supporting the Client Service Group with a focus on Regulatory Onboarding. Those responsibilities covered ISDA, Dodd Frank and FINRA regulatory rules for OTC derivative products. She also has buy-side experience having worked for an investment manager and having focused in Investor Relations, Due Diligence and Executive Support. Tiffany is a graduate of SUNY University at Buffalo, where she received her Bachelor of Arts in Economics in 2016.
In addition to volunteering at the CFA Society, she is an advocate for diversity and inclusion within her firm and industry. She also fundraises and participates annually in Cycle for Survival and the East End Shoreline Sweep.