There were no results found.
There were no results found.
Thomas G. Tsao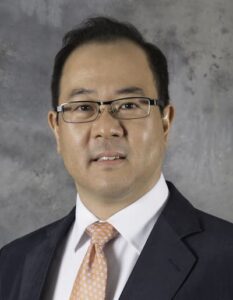 Thomas G. Tsao co-founded Gobi Partners in 2002. Gobi's regional platform supports entrepreneurs from the early to growth stage, and has expanded to 13 offices across Asia.
In China, Tom and his partners were first-round investors into Airwallex, Brite Semiconductor, Cloudwise, Dianwoda, Teambition, Tuniu and UR. He was named on the Forbes List of China's Top VCs from 2013 – 2017. For two years, he served as CEO for DMG and created the world's first subway soap opera starring Huang Xiaoming. Tom also leads the team that manages the Alibaba Hong Kong Entrepreneurs Fund, which has invested in companies like AutoX, DayDayCook, GoGoX, Prenetics and WeLab.
In 2015, Tom relocated to Kuala Lumpur where he set up several funds with MAVCAP, Malaysia's largest VC firm. Gobi has invested in over 70 companies in Southeast Asia, including Aerodyne, Carsome, Deliveree, EasyParcel, iStore iSend, Kumu, and Synagie. Tom is now building Gobi's TaqwaTech investment practice focused on innovative startups serving Muslim communities such as UmrahMe.
Tom graduated from Harvard University with a BA in Economics and was the inspiration for Seinfeld's 'Movie Phone' episode. In 2006, he founded SEO China, a non-profit organization, which has provided more than 250 internships for underserved college students. He also serves as Chair of the Presidential Scholars Foundation, which cultivates, connects, and celebrates U.S. Presidential Scholars (161 of the nation's top high school seniors who are selected annually and honored by the White House).