Ted Roosevelt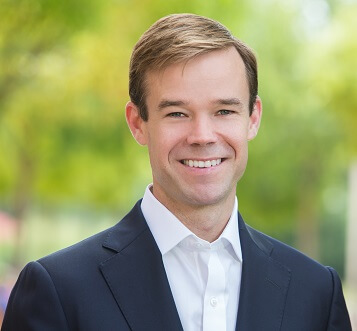 Mr. Roosevelt is a co-founding partner of Redwood Grove Capital a thematic, value public equity fund that marries fundamental investment analysis with climate science. From 2010 to 2015, he was a Managing Director at GoldenTree Asset Management, a hedge fund specializing in high yield, distressed and structured credit investments. From 2001 to 2010, Ted was as a Senior Vice President in Lehman Brothers' and Barclays Capital's Distressed Research and Leverage Finance Groups. Prior to that, he was a Management Consultant at Accenture.
He is the Vice Chair of the board of directors of EcoAmerica, serves on the President's Council for the Woods Hole Research Center and is on the executive committee of the Theodore Roosevelt Presidential Library Foundation. He partnered with Subaru, to create and promote a Zero Landfill Initiative at three of the National Park System's most iconic parks. He has served on the board of directors of the New York League of Conservation Voters, and the American Bison Coalition which successfully lobbied to make the Bison the official mammal of the United States.
Ted has a Bachelor of Arts in Political Science from Princeton University and a Master's in Business Management and Credentials in Public Management and Social Innovation from the Stanford Graduate School of Business.
There were no results found.