Tara Stacy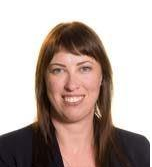 Tara Stacy leads the development and implementation of investment stewardship at Colorado Public Employees' Retirement Association. She provides thought leadership and guides best practices for PERA's investment stewardship across Multiple asset classes in public and private markets. She also drives the advancement and disclosure of PERA's stewardship philosophy and praxis. Prior to joining Colorado PERA in 2017, Ms. Stacy held positions as Equity Trader and Institutional Portfolio Administrator on the buy side. She graduated summa cum laude from the University of Colorado Denver, and is a member of the CFA Institute and the CFA Society of Colorado.
Colorado PERA's investment stewardship is centered on the fiduciary responsibility to protect and enhance the long-term financial sustainability of the pension fund for its beneficiaries. PERA's investment stewardship approach considers all relevant and financially material factors in maximizing risk-adjusted returns across the Total Fund. PERA has found opportunities to invest in firms that incorporate quality ESG practices into their business models under this integrative approach to longterm financial sustainability.
There were no results found.