Suzanne Bishopric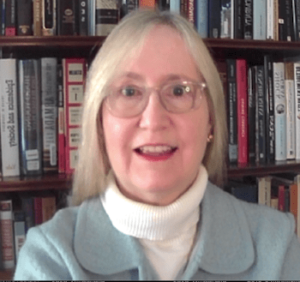 Suzanne P, Bishopric, Managing Partner, Global Sovereign Advisors, is Board Director of Lim Advisors MultiStrategy Fund (Hong Kong) with a term ending in October 2020. She serves on the Advisory Board of CyNation, a cybersecurity company based in London.
Suzanne has extensive advisory and board service experience, beginning in 2008, including the EDHEC-Risk Institute International Advisory Board, IFC-World Bank Africa, Latin America and Caribbean Private Equity Fund Advisory Board, and the Ashmore Emerging Markets Africa Fund. Suzanne was elected Director, United Nations Federal Credit Union, completing her term in 2017.
Until 2015, Bishopric was Director -Investments of the United Nations Joint Staff Pension Fund, astutely foreseeing the financial crisis and increasing the value of the fund from almost $38 Billion in 2007 to $54 Billion in 2015. She initiated the Fund's investments in Private Equity, Infrastructure, Green Bonds and Low Volatility ETF's. During her earlier role as Treasurer of the United Nations, she received a letter of commendation from Paul Volcker for demonstrating professional management of the Central Bank of Iraq's portfolio, while the assets were under her fiduciary control. As Director, Financial Markets of McDonald's Corporation, she financed start-ups, joint ventures and real estate investments in 43 countries, including overseas postings in Hong Kong and Brazil.
Fluent in several languages, Suzanne has taught investment strategies in many venues, including the World Bank's Global Symposia on Pension and Sovereign Fund Investments, the Fixed Income Leader's Summit, the OECD Institutional Investors Group on Climate Change, The CFA Institute of New York's Global Policymakers Series, The World Gold Council and the Financial Times Growth Markets Summit.
Education
Suzanne Bishopric has degrees from Harvard University, the Harvard Graduate School of Business Administration, The Institute of Corporate Directors, at The Desautels Faculty of Management, McGill University (ICD.D 2013) She completed the HBS Women on Boards Program in 2018.
There were no results found.