There were no results found.
There were no results found.
Stephen P. McCourt, CFA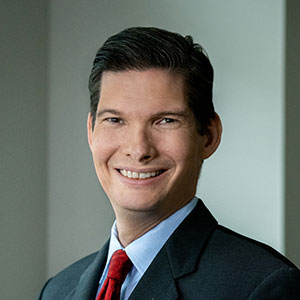 Mr. McCourt joined Meketa Investment Group in 1994 and has over 20 years of investment experience. Mr. McCourt is a Managing Principal and Co-Chief Executive Officer of the firm. He serves as the lead consultant for several institutional funds, with public, Taft-Hartley, endowment, and non-profit plan sponsors. His consulting work includes investment policy design, strategic and tactical asset allocation modeling, asset-liability modeling, investment education, and investment manager analysis. In addition, Mr. McCourt sits on our firm's Board of Directors and is a member of our Executive, Private Markets Policy, Investment Policy, and Meketa Fiduciary Management Investment Committees.
Mr. McCourt sits on the Steering Committee of the University of California, San Diego (UCSD) Economics Roundtable. He is also a member of the UCSD Economics Leadership Council, which strives to bridge research theory with practical real-world experiences. He speaks at numerous industry events including the Investment Education Symposium, the Corporate Funds Summit, the Endowment and Foundation Forum, the Global Investing Summit, the Private Equity Summit, and the International Foundation of Employee Benefit Plans (IFEBP) Annual Employee Benefits Conference. Mr. McCourt's research papers entitled "Monitoring Investment Managers" and "Pension Fund Investing and the State of American Public Finance" have been published in the IFEBP's Employee Benefit Issues publication. He received his graduate degree, a Master of Liberal Arts (ALM) in History, from Harvard University, and his undergraduate degree in Economics and Political Science from the University of Vermont. Mr. McCourt received the Chartered Financial Analyst designation from the CFA Institute and is a member of the CFA Society of San Diego. He is also a member of the International Foundation of Employee Benefit Plans.