There were no results found.
There were no results found.
Stephen Gilmore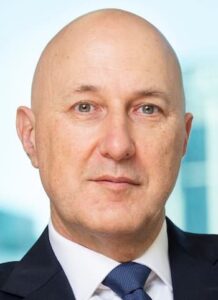 Stephen Gilmore as Chief Investment Officer of The Guardians of New Zealand Superannuation, the Crown entity that manages the NZ$39 billion NZ Super Fund. Mr Gilmore was most recently Chief Investment Strategist at the A$148b Future Fund in Australia, where he held a series of senior investment roles between 2009 and 2018.
As Chief Investment Officer Mr Gilmore leads a 45-strong team of investment professionals responsible for the appointment and monitoring of the NZ Super Fund's external investment managers; New Zealand and international direct investment; responsible investment; and asset allocation, including macroeconomic strategy and the Guardians' strategic tilting programme.
Mr Gilmore's career also includes periods with Banque AIG; Morgan Stanley; the International Monetary Fund and Chase Manhattan Bank. A New Zealander, he began his career with roles at the University of Otago and the Reserve Bank of New Zealand. A Chartered Accountant, Mr Gilmore has a MCom in Economics from the University of Canterbury.