Selvyn Seidel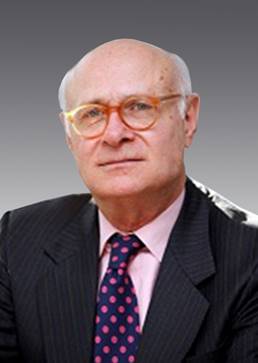 In 2007, and before Fulbrook or Burford, Mr. Seidel founded and chaired Burford Advisors, an expert advisor in Dispute Finance. The entity was similar in operation to Fulbrook.  As noted above, he then (in October of 2009) co-founded and chaired Burford Group Ltd., the investment manager for Burford Capital, LLC. Burford Capital was taken public on the U.K. AIM market of the London Exchange. Burford is now the largest — with over $3 billion under management — and most respected institutional financing providers in the world.
 
Mr. Seidel is recognized in the industry as a pioneering voice. He was described in the report referred to above as "probably thefrontrunner in the industry." He is often described as a leader or pioneer, or the leader or pioneer, in the industry. He thus, as examples, has been cited by CV magazine's Corporate Excellence Awards as the "2018 CEO of the Year – New York",' and Acquisitional International the voice of Corporate Finance as "The New York CEO of the Year 2018 — Financial Services" as well as their "CEO of the Year" for New York in 2018. He has been referred to as "the George Washington of the litigation finance world."
 
Before Burford and Fulbrook, Mr. Seidel practiced as a litigation attorney for over 40 years in complex litigations and arbitrations, specializing in international disputes. In 1985, he co-founded the New York office of Latham & Watkins (now the largest among over 40 offices), a premier international law firm (which was recently recognized as the most profitable law firm in the world). Until December 31, 2006 and for almost 25 years, he was a senior litigation partner at Latham and was, at different times, the Chairman of the firm's International Practice; the founder and Chairman of Latham's International Litigation and Arbitration practice; and the Chairman of its New York Litigation practice.
 
Mr. Seidel has been and is an active educator. He was for ten years an Adjunct Professor of Law at the New York University School of Law, teaching courses related to litigation and arbitration. Since 1980, he has been an Alumnus Lecturer at Linacre College, Oxford University. He has Chaired the Advisory Board of Oxford Law Alumni of America. He is the past chairman of the Advisory Board of the Center for International Commercial and Investment Arbitration Law of Columbia University Law School, and Judge Richard Posner's Center for Pro Se Justice.  He lectures on Dispute Finance and participates, globally, in conferences and presentations at various law schools in the U.S. and U.K. (including Harvard Law School, Columbia Law School, Oxford Law, New York University School of Law, and the University of Iowa Law School), and at various Institutes (such as the RAND Institute of Civil Justice, and at LEXIS NEXIS programs on litigation costing and funding). He is also a founding Advisory Board Member of the recently created Swiss Chamber of Commerce's litigation finance organization, committed to education and reporting in the industry, and also developing Dispute Finance activity, and a founding Advisory Board Member of the New York University School of Law Center for Justice's library project, dedicated to creating the first library in the world on Dispute Finance.
 
He has authored many handbooks, articles and papers in the industry, including a Primer on Dispute Investing in Commercial Claims (April 2016), a Supplement to the Primer (April 2017), and a Snapshot on Contemporary Litigation Finance (August 2018).
 
He has a B.A. in economics from the University of Chicago, a J.D. with honors from the Berkeley School of law (University of California), and a Diploma in Law from the University of Oxford, England. ​
There were no results found.