Sean Donahue
Senior Principal Consultant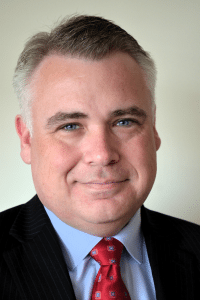 Sean Donahue is a Senior Principal Consultant at ACA Aponix, ACA's cybersecurity and IT risk division. ACA Aponix focuses on independent, holistic technology risk assessments and advisory services for financial firms. It also performs vendor due diligence, penetration testing, phishing testing, staff training, and information security policy build-outs.
Prior to joining ACA, Sean served as a Senior Vice President with AIG Global Services. In that role, he led the team responsible for providing infrastructure services and solutions to several business units within AIG including investments, enterprise risk, and global finance. Prior to AIG, Sean was a client partner at ServiceMesh, a leading provider of enterprise cloud management software. Sean joined Goldman Sachs & Co. upon graduation from college, where he spent 17 years within the technology division leading infrastructure, operations, and development teams and initiatives across the trading, sales, and investment management businesses.
Sean earned his Master of Science degree in Management of Technology from the NYU School of Engineering and his Bachelor of Science degree in Information Systems from Salve Regina University.
There were no results found.