Scott Prochazka
President & Chief Executive Officer, CenterPoint Energy
2020 Chairman, American Gas Association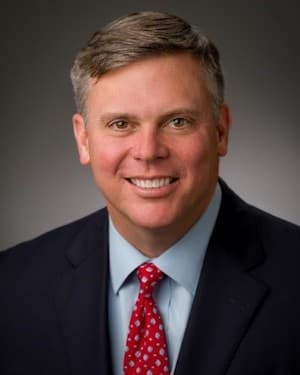 Scott is president and chief executive officer of CenterPoint Energy, a recognized leader in delivering natural gas and electricity within the continental United States. CenterPoint Energy is a Fortune 500 company with nearly $29 billion in assets, more than 7 million customers, regulated utility businesses in eight states and a competitive energy business footprint in nearly 40 states. Scott has been with CenterPoint Energy since October 2001.
Prior to his current role, he served in several other roles, including a chief operating officer with responsibility for all business units and several key functions, division president of Houston Electric and as senior division vice president of Gas Operations. In these positions, he had broad responsibility for the operating and financial performance of each respective group.
Scott has also served as division vice president for Customer Services and Support Operations overseeing the provision of services common to the business units – such as call centers, credit and collections, billing, fleet management, and other services. Additionally, he has held roles as division vice president for Houston Gas Operations and as executive director of the Corporate Strategic Planning group.
Before joining CenterPoint Energy, Scott worked for Dow Chemical from January 1989 to October 2001 where he held roles in sales, purchasing, product management, asset management, supply chain management, strategy development, and new business development.
Scott currently serves as the chairman of the American Gas Association and is on the board of directors of Governor Greg Abbott's Texas Economic Development Corporation, Enable GP, LLC, Edison Electric Institute, Electric Power Research Institute, Greater Houston Partnership, United Way of Houston, Junior Achievement of Southeast Texas and the Kinder Institute Advisory Board. He is a past chairman of the Southeastern Electric Exchange, the Texas Gas Association, Central Houston, Inc. and Gridwise Alliance. He is a prior board member of the Electric Reliability Council of Texas.
He is a graduate of the University of Texas at Austin, where he earned a bachelor's degree in chemical engineering.
There were no results found.