There were no results found.
There were no results found.
Sanford "Sandy" Rich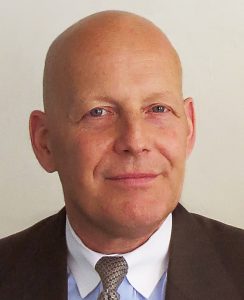 Sanford "Sandy" Rich is the Executive Director of the New York City Board of Education Retirement System. Sandy was Chief of Negotiations and Restructuring at the Pension Benefit Guaranty Corporation, a U.S. government agency, from 2012 to 2016.Sandyis an investor, director, Executive Committee member, and the Audit Committee Chairman at Aspen Group Inc., the holding company for Aspen University and United States University. Sandy was an investor, director, Audit Committee Chairman, and CEO of InsPro Technologies, a provider of insurance ERP systems. Sandy served as Director and Chief Executive Officer at In the Car, LLC, property casualty insurance company. He was an investor, director, Audit Committee Chairman of InterClick, Inc. From 1995 to 2008, Sandy was principal and Portfolio Manager at GEM Capital Management Inc., a Registered Investment Advisor specializing in non-investment grade debt, distressed investing, convertible securities, and private/venture investments. From 1993 to 1995, he was a Managing Director of High Yield Finance, Capital Markets &the North American Loan Business at Citicorp Securities. From 1985 to 1993, he served as Managing Director of Non-Investment Grade Debt Capital Markets at Merrill Lynch. From 1978 to 1985, Sandy held various Analyst positions with a focus on distressed company analysis, defaulted liability investing, and non-investment grade credit analysis.