Sanaz Raczynski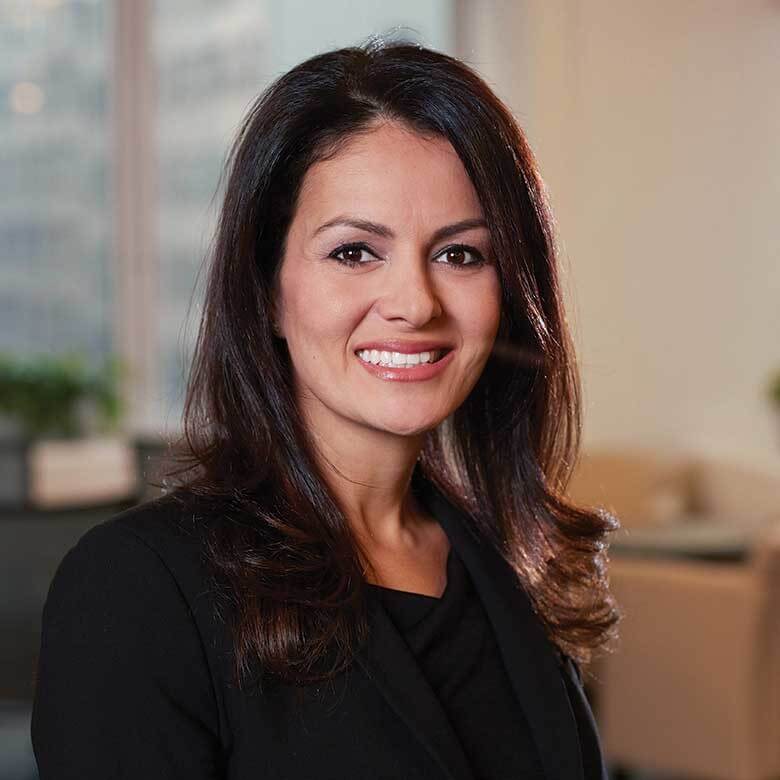 Sanaz is a managing director and head of sustainability for Nuveen Real Assets and Private Markets, which include investments across the farmland, timberland, agribusiness, commodities, private equity and private debt. She sets the sustainability strategy and drives the implementation of best ESG practices across the Real Assets and Private Markets platforms, working with investment professionals, farmers, foresters, and sustainability experts globally. She travels extensively to understand the real-world challenges of striving to meet rising global demand for food, timber and other commodities while acting as good stewards of the environment over the long term.
Prior to her current role, Sanaz served as the Chief of Staff and Head of Business Management at TIAA Global Asset Management (now Nuveen), working with the unit's CEO to plan and execute a successful business strategy. Before joining TIAA, Sanaz held various roles at Voya Financial, including director in investor relations, chief of staff to the CEO, and strategy and M&A. Sanaz started her career in sell-side equity research at Bank of America.
She graduated with a bachelor's degree in Economics at University of California, Los Angeles and her master's degree from New York University, and is currently working to complete her master's degree in Sustainability at Columbia University.
There were no results found.