There were no results found.
There were no results found.
Richard Grimm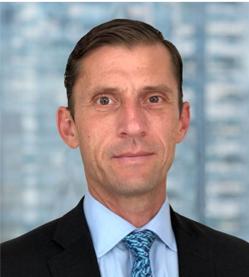 Richard is a Managing Director and private credit specialist at Cambridge Associates, working with many of the firm's largest investors in the asset class. He has over 20 years of experience as an investor and helps lead the firm's private credit efforts, performing due diligence on investment opportunities in performing corporate credit, special situations, distressed, and specialty finance and sits on the firm's Credit Investment Research Committee.
Prior to joining Cambridge Associates, Richard was a Managing Director of Value Recovery Capital, where he focused on US and European special situations, distressed, and credit opportunities and served on the Investment Committee.  Previously, he spent 13 years as an investor with Soros Fund Management and successor entities, including TowerBrook Capital Partners, and CamulosCapital, the former credit arm of SFM. At TowerBrook, Richard was a Senior Principal based in New York and London. He created the firm's distressed investing business plan and led the firms distressed credit investing efforts in addition to completing more traditional private equity and mezzanine investments. At Camulos, Richard was a Credit Officer focused on special situations, distressed, direct lending and long/short leveraged loan and high yield investments in the US, Europe and Australia. Earlier in his career, Richard was a Senior Analyst at Donaldson, Lufkin & Jenrette focused on leveraged finance origination and an Analyst within Goldman Sachs PCS. Richard has broad geographic investment experience, having completed investments in 14 countries.
EDUCATION
BA, Economics and Mathematical Methods in the Social Sciences, Northwestern University