Ramon Small-Ferguson, CFA, FRM, CAIA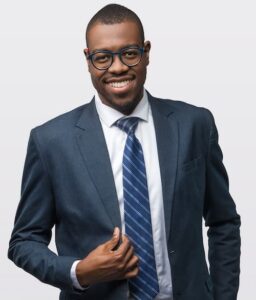 Ramon Small-Ferguson is currently the Executive Vice President, Asset Management & Research at Barita Investments Limited where he has strategic oversight of the profitability and holistic management of the Company's Asset Management, Structured Products, Alternative Investments, Stockbrokerage & Investment Research functions. He joined Barita as Vice President, Asset Management & Research in 2019 from the Jamaica National Group where he was Chief Investment Strategist and Head of Research at the Group's investment subsidiary. His professional background spans the areas of Investment Research, Treasury & Portfolio Management and Investment Banking.
Mr. Small-Ferguson has earned the Chartered Financial Analyst (CFA), Chartered Alternative Investment Analyst (CAIA), and Certified Financial Risk Manager (FRM) designations. He also holds a Bachelor of Business Administration (BBA), Finance & Marketing (Hons) from the University of Technology, Jamaica and is currently a Graduate Student at NYU Stern Business School where he is pursuing a Master of Science in Quantitative Management.
He currently serves as a Director on the Investment Advisory Board of the Salvation Army Caribbean Territory, a member of the Board and the Chairman of the Audit & Compliance Committee of the Council of Voluntary & Social Services, the umbrella arm for charities in Jamaica, and is an Alternate Director of the Jamaica Stock Exchange.
There were no results found.