There were no results found.
There were no results found.
Purva T. Patel, CIMA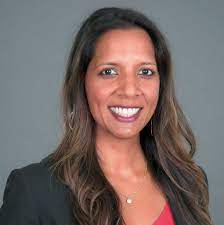 Purva T. Patel, CIMA, is Head of Municipal Client Portfolio Managers at Nuveen, a TIAA company, in the municipal asset management business, leading the municipal client portfolio manager team. In this role, she is responsible for managing a team that educates Nuveen's sales force, works with marketing in developing marketing campaigns, communicates with financial professionals and investors and works with our institutional distribution partners outside the firm. She is a frequent conference speaker at industry conferences and firm specific conferences including the Barron's Women's conference, Merrill Lynch, Ameriprise, US Trust, LPL and others. Purva's goal is to help educate clients and potential clients about the municipal market so that they make well informed investment decisions to achieve their investment objectives.
Purva joined the firm in 1999 and prior to her current role, served as a client portfolio manager. Previously she managed sales territories as an external Advisor Consultant. As an Advisor Consultant she was responsible for managing sales territories of MI, IN and northern CA, NV, UT and for raising assets in those territories.
Purva graduated with a bachelor's degree in Chemical Engineering from the University of Michigan and earned her CIMA (Certified Investment Management Analyst) designation in 2005.