There were no results found.
There were no results found.
Prof. Joy Kategekwa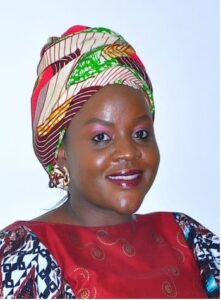 Dr. Kategekwa is a leading global expert on international trade, investment and development law, policy and capacity development with a 17year track record advising developing countries to shape trade – led growth strategies. At UNDP's Regional Bureau for Africa in New York, she advises senior management on strategy for a 46 – country development programme – including on AfCFTA implementation. She is the Founding Head of theUNCTAD Regional Office for Africa (Addis Ababa), where she spent close to 5 years and led the UNCTAD advisory teams that supported design of the AfCFTA. Previously at the WTO Secretariat, she was responsible for negotiations on Special and Differential Treatment and advisory support to Africa. She is a Member of the World Economic Forum Global Future Council on Trade and Investment, serves on the Advisory
Board of the African Journal on International Economic Law (AJIEL) and is the author of "Opening Markets for
 Foreign Skills: How Can the WTO help?" . She holds a Ph.D. In International Trade Law from the World Trade Institute – University of Berne. She is married and is the proud mother of 4 beautiful girls.