Prakash Rao
Executive Director and Chief Investment Officer – Indirect Investments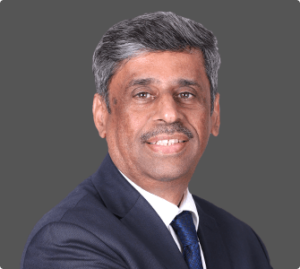 Prakash has over three decades of experience in the Indian financial system, in areas including corporate finance, project finance, infrastructure lending, infrastructure investments, and credit risk management. In his most recent role before joining NIIF, Prakash was the Chief General Manager at State Bank of India (SBI). He was also the Deputy CEO of SBI Macquarie Infrastructure Fund (USD 1.2 billion), where he was instrumental in the fund's investments into airports, telecom towers, thermal power, small hydro, and transportation sectors.
Prakash is a Cost and Management Accountant, having passed with a Merit Certificate, and holds a Diploma in Business Finance.
There were no results found.