There were no results found.
There were no results found.
Peter Seremetis, CFA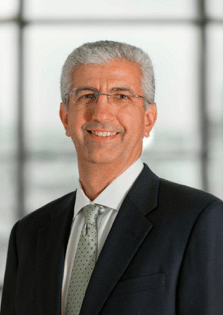 Peter Seremetis joined AWS in August 2018 as a Global Account Manager. In that role, he is responsible for managing the relationships with Goldman Sachs since January 2020 and prior to that managed the AWS relationships with Nasdaq. Peter is responsible for aligning AWS's resources to deliver a world class customer experience.
Prior to joining AWS, Peter was Client Managing Director for Xerox's largest banks and professional services clients and was responsible for managing Xerox's global relationship with them.
Peter was Chief Operating Officer of Lloyd's America and was responsible for the day to day management of the US operations of the Lloyd's of London insurance market.
He held several positions at Reuters including CIO for Reuters America where he was accountable for IT services for 5,500 staff across North and South America. For several years Peter held key strategy roles including Global Head of Next Generation Products and Customer Migration that helped to drive Reuters transformation by streamlining the product line and developing the new product standards and capabilities.
Peter is a CFA Charterholder and received a BS from Boston University with concentrations in Finance and Management Information Systems.