Paul Molloy, CFA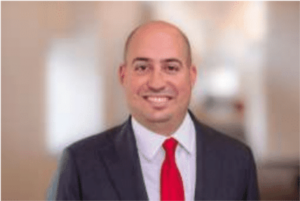 Paul Malloy, CFA, is head of municipal investment at Vanguard. Previously, he was head of Vanguard Fixed Income Group, Europe. In that role, Paul managed portfolios that invested in global fixed income assets. He also oversaw Vanguard's European Credit Research team. Mr. Malloy joined Vanguard in 2005, the Fixed Income Group in 2007, and has held various portfolio management positions in Vanguard's offices in the United Kingdom and the United States. In past roles, he was responsible for managing Vanguard's U.S. fixed income ETFs as well as overseeing a range of fixed income index mutual funds.
Paul earned an M.B.A. in finance from the Wharton School of the University of Pennsylvania and a B.S. in economics and finance from Saint Francis University. He is a CFA® charterholder.
There were no results found.