Paul Kovarsky, CFA
Director of Institutional Partnerships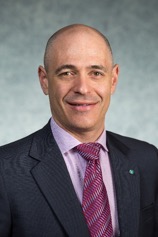 Paul is a Director of Institutional Partnerships, for CFA Institute, leading global association of investment professionals. Responsible for design and implementation of Employer Partnerships and Executive Education, he is passionate about wider adoption of CFA Institute standards as well as distribution and use of educational resources for the investment management profession.
Accredited trainer in Ethics before joining CFA Institute, Paul led the Relationship Management function for Financial Institutions in the US and Canada for Australasia's premier bank, Westpac. In addition to his buy-side experience as Investments Director for a family office, Paul worked for and Deutsche, Société Générale and ANZ Bank.
There were no results found.