Olha Krushelnytska, CFA
Green Finance Specialist, World Bank Group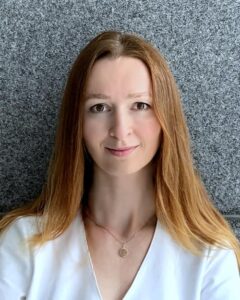 Olha Krushelnytska is a sustainable finance expert. Her expertise includes green investment research, sustainability indicators and rankings, and incentives for responsible investing.
Olha joined the World Bank Group in 2006 and held several positions in financial policy reform and environmental management. She is a founder of the Green Finance Network and is involved in sustainable infrastructure financing at the Global Environment Facility. Olha previously consulted for Environmental Resource Management in Hong Kong, resettled vulnerable population for UNHCR in Eastern Europe, and worked in private sector firms in Mexico and Ukraine.
Olha is a CFA charterholder and holds Master's degrees in international business and management from the Fletcher School at Tufts University and Lviv University respectively. She speaks on the topics of ESG and sustainability and is fluent in English, Spanish, Ukrainian and Russian.
There were no results found.