Olga Kosters, CFA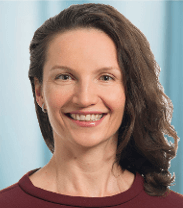 Mrs. Kosters is a member of the private debt team, focusing on credit strategies in the US.
Prior to StepStone, Mrs. Kosters led the execution of corporate loan investments for Zurich Insurance Company and oversaw group holdings as a CFO for group treasury.  Mrs. Kosters has also held several positions at the EBRD in London.
Mrs. Kosters received an MBA in finance from Hofstra University, and a BSc in economics from Khabarovsk State University.  She is a CFA charterholder.
There were no results found.