Nic Millikan, CFA, CAIA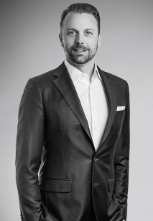 Nic brings over 15 years of experience in the financial services industry, having previously worked at firms including BlackRock and Salient. As Director of Investment Strategy, he is responsible for the oversight of the CAIS investment platform as well as managing relationships with our fund managers and investment partners. Nic received his Bachelor's degree from Deakin University and his Master's degree from FINSIA, both located in Australia. Nic also holds both the CFA and CAIA charters.
There were no results found.