There were no results found.
There were no results found.
Nerisha Farquharson, CFA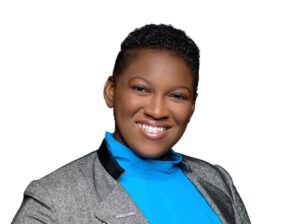 Nerisha Farquharson, CFA, has over 15 years of experience, spanning financial services regulation, treasury and trading, asset and liability management, portfolio risk management, investment banking, structuring and private equity. Currently Nerisha is the Vice President of Private Equity and Treasury at Proven Management Limited where she is responsible for managing the Portfolio Holdings segment of the business. These include Private Equity portfolio companies, tradable securities, and any other opportunistic investments. Nerisha holds a BBA in Finance (honors) along with an MBA in International Business with distinction, from at the University of the West Indies, Mona and is a final level candidate in the CMT programme. She has been a CFA Charter Holder since 2012. Her passion for capital market development, professional ethics and standard led her to participate as a founding director of the CFA Jamaica Society where she served for 5 years.