Neil Lloyd
MERCER: PARTNER, HEAD OF US DC & FINANCIAL WELLNESS RESEARCH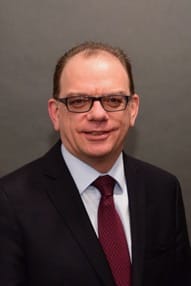 Neil Lloyd was appointed Head US DC & Financial Wellness Research in late 2015. Neil is a Partner and prior to this role was a senior consultant in Mercer's investments business in the Vancouver office. Neil uses his actuarial, investment and international expertise to lead the research activities for US DC and Financial Wellness.
Neil is a member of Mercer's DC Team Leaders group, DC Investment Committee and several of Mercer's Strategic Research Teams, including the US Target Date Fund Strategic Research team. Neil is a regular speaker at national and regional industry forums. Neil participates in the industry, chairing PSCA's Retirement Industry Advisory Committee, is a member of DCIIA's Executive Committee chairing the Retirement Income Committee as well as participating in the Academic Forum Subcommittee. In addition, Neil is on EBRI's Executive Committee as the Research Chair.
Neil obtained a Business Science degree from the University of Cape Town in 1987, before qualifying as a Fellow of the Faculty of Actuaries in 1990. He also became an Associate of the Society of Actuaries, a Fellow of the Conference of Consulting Actuaries and an Affiliate of the Canadian Institute of Actuaries. In addition, Neil qualified as a Certified Financial Planner in South Africa in 1994.
There were no results found.