There were no results found.
There were no results found.
Mauro Miranda, CFA, FRM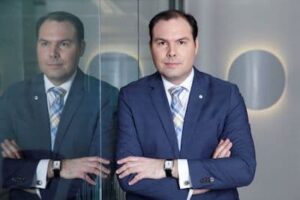 Managing Partner and investment advisor at Panda Investimentos AAI Ltda, a firm registered with Brazil's Securitiesand Exchange Commission. Mr. Miranda has over 20 years of experience in the domestic and global financialmarkets. He started his career at the Central Bank of Brazil as an analyst in the external debt department.Subsequently, he worked as a fixed income structurer and trader, among other positions, at local and globalfinancial institutions such as Bear Stearns, Lehman Brothers, Banco Fator, and ABN AMRO, in New York City,London, and Sao Paulo. Mr. Miranda has been a volunteer with CFA Institute and CFA Society Brazil for almost 11years, currently holding the position of Presidents Council Representative, Atlantic Islands and Latin America. Mr.Miranda earned bachelor's degrees in International Relations and in Economics from the University of Brasilia, aswell as an MBA from Columbia Business School. He obtained the Chartered Financial Analyst (CFA) designation in2006 and the Financial Risk Manager (FRM) certification in 2011.