Matt Kaufman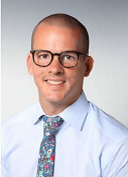 Matt is a principal at Milliman's Financial Risk Management practice in Chicago.  In this group he advises asset managers, insurance companies and corporations throughout North America, Europe, and Asia on risk managed and structured outcome investment solutions, including:
exchange traded funds
unit investment trusts
managed accounts
indexes
variable insurance trusts
fixed annuities
structured annuities
Prior to joining Milliman in 2011, Matt spent several years in the capital markets leading product, marketing, and public relations initiatives for hundreds of SEC registered investment products issued by some of the world's largest asset managers.  Formerly, Matt worked at Invesco PowerShares Capital Management, Inc., where he focused on developing the firm's global marketing and public relations strategies, utilizing major media outlets and stock exchanges around the world.
There were no results found.