There were no results found.
There were no results found.
Marilyn P. Ceci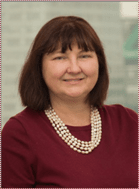 Marilyn Ceci is a Managing Director and Global Head of ESG Debt Capital Markets and Head of Green Bonds at J.P. Morgan's Corporate & Investment Bank, where she has worked for over 34 years. Ms. Ceci co-authored the Green Bond Principles, which is the market standard process for issuing Green Bonds, and sat as the Vice Chair of the Executive Committee and a member of the Steering Group of the Green Bond Principles for the past five and 6 years respectively. She currently sits as a member of the Executive Committee, Co-Chair of the New Markets Taskforce, Co-Chair of the Sustainability-Linked Bond Working Group and Co-Chair of the Advisory Council. She was awarded one of the top 3 Overall Most Impressive Green/SRI Bankers (2019, 2018, 2017, 2016) and one of the top 3 most influential champions of the market (2017) by GlobalCapital's Sustainable and Responsible Capital Markets Awards. J.P. Morgan has underwritten over 365 Green, Social and Sustainability Bond deals since 2011 including sole sustainability structuring agent to Alphabet's landmark $5.75bln inaugural Sustainability Bond. Ms. Ceci joined J.P. Morgan in 1986 and holds a B.A. from Creighton University and an M.B.A from C.U.N.Y/ Baruch.