Maria Giraldo, CFA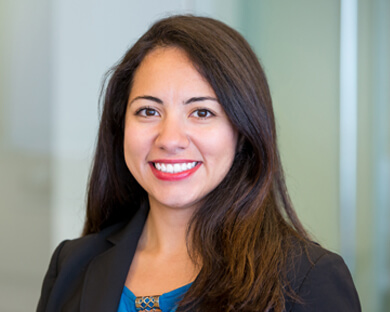 Maria Giraldo, Managing Director, Macroeconomics & Investment Research – Guggenheim Partners
Ms. Giraldo is a Managing Director in Guggenheim's Macroeconomic and Investment Research group. Her role as a senior investment strategist is to identify and monitor key fundamental trends, market pricing, and technical dynamics across various fixed-income sectors and inform Guggenheim's House Views on sector positioning. Ms. Giraldo is a key author of some of the firm's leading publications including The Core Conundrum, the quarterly High Yield and Bank Loan Report, and the quarterly Fixed-Income Outlook. She regularly presents the firm's latest macroeconomic views, as well as key issues regarding corporate fundamental trends and market structure, to diverse audiences including senior members of the International Monetary Fund, the Federal Reserve Bank of New York, and the Center for Financial Stability.
Prior to joining Guggenheim, Ms. Giraldo was a Vice President at Bank of America Merrill Lynch, where she spent five years in the closed-end fund origination group within Global Wealth & Retirement Solutions.
Ms. Giraldo earned a BBA in Finance & Investments from the City University of New York's Baruch College. She has earned the right to use the Chartered Financial Analyst® designation and is a member of the CFA Institute.
There were no results found.