Luis Miguel Valdivieso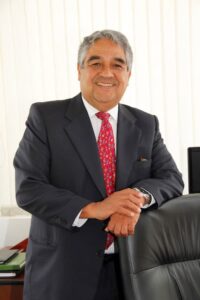 Mr. Valdivieso has served as Minister of Finance of Peru, Ambassador of Peru to USA, President of the Association of the Peruvian Private Pension Funds and as senior official at the International Monetary Fund
M.A and Ph.D in Economics, Boston University.B.A in Economics, Pontificia Universidad Catolica del Peru.
Mr. Valdivieso have more than 40 years of experience designing and implementing economic policies, financial planning, project finance, economic research and is also an entrepreneur and director of different companies and entities.
He is the founder & CEO of LV Peru invest, an investment boutique that provides advisory, project structuring and funding of investment projects.
There were no results found.