Louis Diamond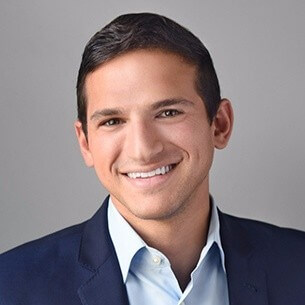 Sophisticated advisors and business owners alike learn quickly that they've found the right person in Louis in seeking counsel and clarity when it comes to the next phase in their careers, the ever-changing industry landscape, inorganic growth, or launching independent businesses.
Louis has guided many of the top teams in the industry as they've transitioned to another employee-model firm or launched RIA firms. And as a next generation leader himself, Louis has a passion for representing complex multi-generational teams.
His strong business acumen, refined analytical skills and objectivity make Louis an ideal advisor to independent business owners who want to accelerate growth via mergers, acquisitions and recruiting.
A George Washington University magna cum laude graduate with a BBA degree in Finance and International Business, Louis began his career with some of the biggest names in the financial services industry. His time working as a consultant at Ernst & Young, and in wealth management at Morgan Stanley and UBS, well prepared him to understand the financial world from a client's perspective.
The financial services media often call upon Louis to provide background and insights on industry news and trends, including The Wall Street Journal, Washington Post, Barron's, RIABiz, InvestmentNews, FundFire, OnWallStreet, Financial Planning magazine, and Investor's Business Daily. In addition to his active social media presence, Louis is a regular contributor to the Diamond Consultants blog for financial advice professionals.
In his free time, he enjoys travel, spending time with family and friends, exploring his favorite city in the world, New York, and especially supporting his favorite teams: the Yankees and Giants.
There were no results found.