Lauren E. Callaghan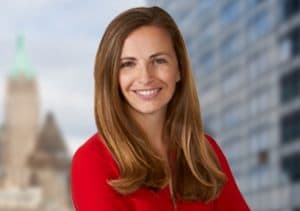 Lauren Callaghan is a member of the firm's Financial Services, Asset Management, Private Equity, Energy and Real Estate practices. Lauren has partnered with a variety of client organizations globally, including institutional asset managers, private equity firms, hedge funds, sovereign wealth funds, wealth management firms, family offices, fintech and real estate companies. She is also actively engaged in chief executive officer and board advisory assignments, including CEO succession.
Deep expertise in financial services and executive search
During her time at Spencer Stuart, Lauren has worked on nearly 100 client assignments. She specializes in recruiting senior leaders across both traditional and alternative asset management, spanning multiple disciplines including firm leadership, investing, product development, distribution and capital-raising.
Prior to joining Spencer Stuart, Lauren was an investment banker at Goldman Sachs, focused on the real estate sector. Earlier in her career at Goldman Sachs, Lauren also worked in private wealth management, providing asset allocation and investment advice to high net worth individuals.
Lauren previously served on the project development team for a venture-backed renewable energy startup, founded by Goldman Sachs alumni, and served as director of development for a nonprofit based in Aspen, Colorado. Lauren is also an active member of 100 Women in Finance, a global network of professionals in the alternative investment industry.
Lauren graduated with honors from Washington University in St. Louis, where she received her B.A. in economics and minored in art history and political science. She holds dual citizenship in the United Kingdom and United States.
There were no results found.