There were no results found.
There were no results found.
Laura Merlini, CAIA, CIFD
Laura Merlini, CAIA, CIFD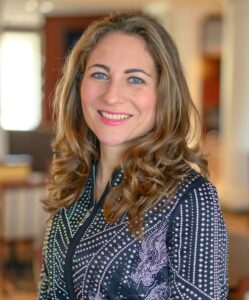 Laura Merlini is a senior alternative investment executive with P&L accountability and experience in founding and growing business. Brings strategic leadership, skills and direct knowledge of the international investment management industry.
As a Managing Director for EMEA at the CAIA (Chartered Alternative Investment Analyst) Association, she is perfectly familiar with the dynamics of the European alternative investments industry, its stakeholders and key players. During her previous role at Credit Suisse (previously Fortis Prime Fund Solutions) in Milan, Madrid and Geneva, Laura extensively advised on the areas of fund set-up, administration, banking and custody across different jurisdictions fitting the needs of managers and end-investors.
Since her CAIA Charter Certification in 2007, she has been an active CAIA member-volunteer as the co-founder of the CAIA Iberia Chapter in 2008 and the leading person of the CAIA Switzerland Chapter since 2010. She also chaired the 100 Women in Finance Educational Committee in Geneva.
Laura earned a BA in Business Administration at Bocconi University in Milan, received the CEMS MIM (Community of European Management Schools) MSc in International Management in 2002 and is a member of the Inaugural Class (2014) of the Executive Master in Positive Psychology, Leadership and Strategy from IE in Madrid.
In 2015, she became a Certified Investment Fund Director accredited by the CIFD Institute in Ireland and, thus, qualified to sit on fund boards as a non-executive independent director. She currently serves as a Board Member at Agave Advisors SA, an independent multi-family office based in Geneva and is a vocal Committee Member of the UN PRI (United Nations Principles for Responsible Investment) Alternative Investment Advisory Committee in London.
As a certified sommelier, Laura has a passion for wine and enjoys travelling to discover terroirs and wineries.