Svetlana Ros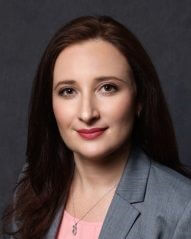 Lana Ros focuses her practice in the area of healthcare law in New Jersey, New York, and Pennsylvania. Her practice includes civil and administrative litigation, with a concentration in professional licensure defense; hospital medical staff matters; hospital disciplinary actions, including hospital summary suspensions and fair hearings; drafting and analyzing bylaws; fraud and abuse investigations by state and federal agencies; investigations and refund demands by private insurance companies, Medicare, and Medicaid; as well as HIPAA/HITECH and other regulatory compliance counseling.
Lana also handles transactional and regulatory matters affecting healthcare providers. She has successfully defended physicians, physician assistants, podiatrists, therapists, dentists, chiropractors, and nurses before licensing agencies, including the New Jersey State Board of Medical Examiners, New Jersey State Board of Dentistry, New Jersey State Board of Psychologists, New York Office of Professional Medical Conduct, and New York Office of Professional Discipline.  She routinely represents healthcare professionals before federal agencies, including Medicare, Office of Civil Rights (HIPAA), and Office of the Inspector General, and state agencies, such as Department of Banking and Insurance, Attorney General's Office, and Department of Health.
Lana lectures throughout New Jersey and New York on legal issues affecting healthcare professionals, such as over-prescribing of medications, inappropriate conduct of practitioners, general licensure, healthcare-related cybersecurity issues, fraud and abuse, medical records, HIPAA, and employment law.
Before entering private practice, she clerked for the Honorable Stuart A. Minkowitz.
There were no results found.