Ken Phelan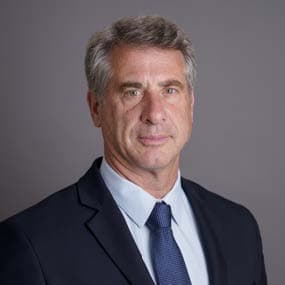 Ken Phelan joined the U.S. Department of the Treasury as its first Chief Risk Officer (CRO) in November 2014 and continued in that role until February 2019. Reporting to the Deputy Secretary, he established Treasury's Office of Risk Management which provides senior Administration officials with analysis of key risks including credit, market, liquidity, operational, governance and reputational risks across the Department. In addition to his role as Treasury CRO, Ken also served as the Acting Director of the Office of Financial Research from January 2018 until February 2019. In that role, he was a non-voting member of the Financial Stability Oversight Council (FSOC).
Ken has more than 25 years of experience in risk management, capital markets, and structured products. Before joining the Treasury, he served as CRO for RBS Americas from June 2011 to October 2014. From 2009-11 he was the post-conservatorship CRO for Fannie Mae, where he was responsible for credit, market, and operational risk. Before that he served as CRO at Wachovia, where he provided risk management leadership and assisted with the transition as the company merged with Wells Fargo. Ken has also held a variety of senior risk roles at JP Morgan Chase, UBS Americas, and Credit Suisse in the areas of risk strategy development, loan portfolio management, risk analytics and modeling, and management of market risk and credit risk.
Ken serves on the board of Huntington Bancshares and Adtalem Global Education and is a senior advisor to Oliver Wyman. He is vice-chair on the board of Independence Mission Schools, a non-profit that provides a transformative Catholic education to almost 5,000 children of all faiths in low income neighborhoods across Philadelphia.
Ken holds a law degree from Villanova University School of Law, a Master's in economics from Trinity College in Dublin, and a Bachelor's in finance from Old Dominion University.
There were no results found.