There were no results found.
There were no results found.
Kelly Mathieson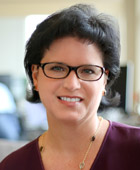 Kelly Mathieson is Chief Client Experience Officer at Digital Asset, the leading provider of smart contract and distributed ledger technology for business processes across financial services and a broad range of industries. She also serves on Digital Asset's Executive Management team.
Prior to Digital Asset, Kelly spent 26 years at JP.Morgan and 3 years at Goldman Sachs working across Corporate & Investment Bank, Asset Management and Treasury & Securities Services businesses. She was most recently Head of JP.Morgan's Global Collateral Management and Securities Clearing and played an instrumental role the Federal Reserve Bank of NY Repo Reforms in the wake of the 2008 global financial crisis.
Earlier in her career at J.P. Morgan, Kelly served as Head of Global Custody Product and Head of Online Brokerage Product Asset Management as well as other product management and marketing positions in securities lending, liquidity management, futures and options clearing, FX and commodities managed funds.
Kelly serves on the Greater NYC Board of the Susan J. Komen Foundation, on the CFTC Technology Advisory Committee and as an Oxford University Creative Destruction Lab Mentor. She has been honored to receive several industry acknowledgments, including Global Custodian's 2018 Person of the Year and American Banker's Most Powerful Women in Banking to Watch 2011 and 2012.