Joy Williams, CAIA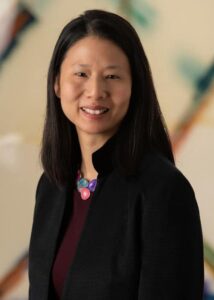 Joy Williams brings a multi-disciplinary approach to climate change and other environmental, social and governance issues. She made the move from traditional engineering to environmental and climate change issues over 15 years ago and has since worked in government, policy, management and strategic consulting and the financial industry. Joy's approach to the complexity of these topics is to focus on what is relevant to her client's strategy and provide pragmatic advice to support their growth.
Joy started her career as a traditional mechanical engineer working on aircraft landing gear before completing a Master's of Applied Science with a collaborative in Environmental Engineering. Her years at ICF Consulting allowed her to work on a broad range of strategic and management projects on topics of climate change and energy for clients as diverse as forestry companies to power generation associations.
To deepen her experience in climate change, she moved to the UK where she was a technical lead on greenhouse gas emission projects for the UNFCCC carbon markets. She gained on the ground experience in preparing, educating and registering projects in developing countries for a venture cap firm.
Complementary her prior experience, Joy returned to Ontario to work for the Ontario Ministry of the Environment in a large modernization project involving the Ontario Environmental Protection Act and Water Resources Act. Additionally led the change management project designing major process changes throughout the approvals branch.
Most recently, Joy applied all her previous experience establishing the responsible investing framework and acting as the in-house climate change subject matter expert at Ontario Teachers' Pension Plan. Working across asset classes including private equity, infrastructure, real estate, credit and public equities, she helped to integrate environmental, social and governance practices in investment teams. A large part of her role focused on educating the organization on climate change and helping to develop a corporate response.
She chaired the Decarbonization Advisory Panel for the $209.1 billion New York State Common Retirement Fund. The panel provided recommendations on how to best to mitigate investment risks stemming from climate change and maximize opportunities from the new, low-carbon economy.
Joy is a Professional Engineer of Ontario and a Chartered Alternative Investment Analyst.
There were no results found.