John Givens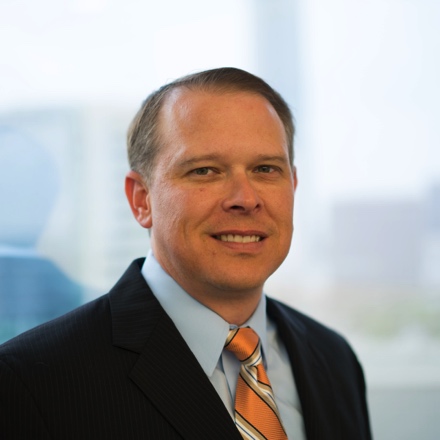 John Givens has over 20 years of leadership and sustainability experience in different aspects of energy, including distributed generation, microgrids, renewable and thermal power development, and liquefied natural gas  ("LNG"). He is an accomplished, innovative development professional with experience in M&A, project finance, commercial structuring, project management, and Public-Private Partnerships. John was the project lead for the $1.2 billion Ohio State University P3 project and the $1.2 billion University of Iowa P3 project; most recently the 20 year Howard University CHP and 50 year Georgetown P3.
---
ENGIE District Energy
ENGIE is a global energy services company with capabilities across the entire energy value chain. In North America, ENGIE has been in operations for over 45 years and generates energy from a diverse and low-carbon fuel mix with over 1,300 MW of behind-the-meter generation; supplies electricity to half of the Fortune 500 in 12 deregulated states; and manages 50+ million square feet of building space. A strong balance sheet of $1+ billion, a sustainable and diverse business model, and significant access to the capital markets have enabled ENGIE to invest $6.2 billion in North America in the last three years to achieve our growth objectives. Globally, ENGIE operates in 70 countries and has over 113 GW (19 GW of which is renewable) of installed power production capacity, making us the largest independent power producer in the world. Additionally, ENGIE is one of the world's largest owners and operators of district energy systems, with 350+ unique systems in operation, and the largest global energy efficiency services provider with over $5.2 billion in identified energy savings.
One of ENGIE's global core competencies is the operation and maintenance of district energy systems, having designed, built, financed and operated over 350 District Energy Systems (DES) globally, making us one of the largest operators in the world. ENGIE's district energy assets in the U.S. include 24/7 higher education customers like The Ohio State University in Columbus, OH, University of Iowa in Iowa City, IA, the University of Maryland in College Park, MD as well as social infrastructure and healthcare clients like Longwood Medical Area in Boston, MA, and Nassau County, NY. Internationally, ENGIE has the responsibility to operate, maintain, and modernize several notable systems, from Europe's largest heating network (450-km) in Paris, France – serving 16 hospitals and 65 universities, including La Sorbonne – to the Stratford City & Olympic Park Energy Centre in London, England, a 12+ mile system designed, built, financed, and operated by ENGIE consisting of heated and chilled water and electricity served by two energy centers with woodchip biomass CHP, and gas-fired boilers, and others, with a total capacity of 136 MW.
There were no results found.