Johanna Lasker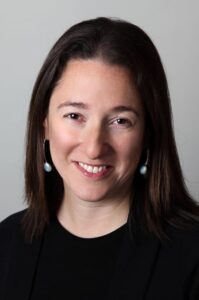 Johanna is the Head of Official Institutions for BNP Paribas Asset Management. She is responsible for managing and growing our official institutions business globally, which includes developing business, servicing clients and ensuring we are meeting the needs of this client segment. She originally joined FFTW, a predecessor of BNP Paribas Asset Management, in 1997. She then left the firm in 2000 and rejoined in 2004. She is based in New York.
In addition to working for BNP Paribas Asset Management and FFTW, Johanna worked in the Corporate Finance division at UBS for two years, where she was an Associate Director in the Consumer Products Group in New York. She later transferred to the Global Industrial Group in Japan where she lived for a year.
Johanna has 18 years of investment experience. She earned an MBA in Finance and International Business from New York University, and a BA in East Asian Studies from Stanford University.
There were no results found.