Joanna Horowitz, CFA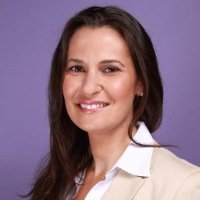 Joanna Horowitz is an experienced professional with extensive knowledge of the Alternative Investments industry.  With over a decade of experience, Joanna is a Senior Consultant in the Alternative Investments Advisory group, and Monticello Consulting's Corporate Responsibility & Diversity lead at the firm.  In her current role, she actively advises clients incorporating her marketing and trading expertise, and is passionate on growing the diversity and inclusion efforts within the firm and across Wall Street.  Previously, Joanna has managed the Marketing and Investor Relations functions for a boutique hedge fund, responsible for client relations, marketing strategy and sales implementation for asset growth. Prior, Joanna has unique hands-on experience with global markets having previously managed all trading activity, including equities, hedges, derivatives and FX trading for a hedge fund during multiple market crises.
There were no results found.