There were no results found.
There were no results found.
Jeff Bandman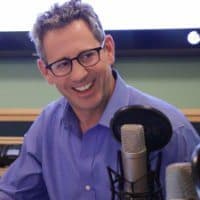 Jeff Bandman is Founder and Principal of Bandman Advisors, an advisory practice helping clients meet strategic innovation and regulatory challenges. Bandman Advisors bridges the gap between business and regulation.
Mr. Bandman is co-founder of the Global Digital Finance Initiative (GDF.io) to establish an industry-driven global code of conduct and taxonomy for cryptoassets. Jeff is on the Board of Advisors of Templum Inc. and iComply Investor Services, a member of the RegTech Council, and a Research Fellow of the Blockchain for Algorithmic Regulation and Compliance (BARAC) initiative at University College London's Centre for Blockchain Technologies.
For Fall 2018 he is a Lecturer in Global Affairs on Cryptoassets and Public Policy in the Yale Jackson Institute for Global Affairs.
Mr. Bandman was a senior official at the U.S. Commodity Futures Trading Commission from 2014-2017. As FinTech Advisor to Chairman J. Christopher Giancarlo, he was Founding Director and architect of LabCFTC, the CFTC's hub for engagement with FinTech innovation. He established and chaired the CFTC blockchain, virtual currency and FinTech working group from inception in 2015.  Mr. Bandman led FinTech and RegTech coordination with domestic and international regulators and led an international regulator workstream on post-trade digital innovation.   He joined the CFTC as Special Counsel to Chairman Timothy G. Massad, then led the CFTC's Office of International Affairs. He also led the CFTC's Division of Clearing and Risk, which oversees many of the world's largest clearinghouses. He led the negotiations resulting in "Clearinghouse Equivalence" with the European Commission.  
Mr. Bandman worked for many years in the financial industry in New York and London as an attorney and business executive. He led a variety of market structure initiatives, and also rebuilt Cantor Fitzgerald's market data business after the events of September 11, 2001.
Mr. Bandman graduated from Yale (Pierson College) magna cum laude, with honors in History and English.  As an undergraduate he was President of Yale Debate, a Yale tour guide, and captain of the Pierson ice hockey team.  He escorted Handsome Dan, the Yale Bulldog, during his graduation.  He received his law degree from Stanford with honors as a member of the "Order of the Coif". He is a five-time Jeopardy! Champion, and spent his winnings backpacking.