James M. Donald, CFA
Head of Emerging Markets, Lazard Asset Management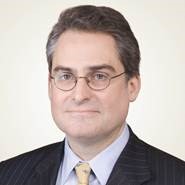 James M. Donald is a Portfolio Manager on the Emerging Markets Equity team and Head of the Emerging Markets Group.  He began working in the investment field in 1985.  Prior to joining Lazard in 1996, James was a Portfolio Manager with Mercury Asset Management.  He has a BA (Hons) in history from the University of Western Ontario. 
In the twenty-two years since James has been working at Lazard, he has been instrumental in developing and coordinating the Emerging Markets activities which today comprise twelve different strategies.  There are two fixed income approaches, eight equity strategies and one which focuses on closed-end funds and investment trusts.   Considerable efforts are made to share information across these teams so that Lazard can gain an informational advantage in emerging markets countries.  At the present time, these teams manage a total of approximately $67 billion dollars.
Mr. Donald is also a Board member of EMPower, a charity of EM investment professionals across the World, which gives monies to worthy efforts aimed at health care, women's issues, among others, in the emerging markets.
There were no results found.