Iñigo Bengoechea, CFA, CPA, CAIA, FRM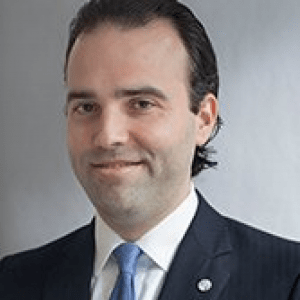 Iñigo Bengoechea is the Director for Government and Regulator Relations at CFA Institute.
In this role Mr. Bengoechea searches out and analyzes the practice requirements of regulators as well as the maintenance requirements of other designations held by CFA Institute members. He interacts globally with regulators and representatives of financial designations as relationship manager and focuses in obtaining waivers for holders of CFA Institute certifications. In his collaborative efforts, Mr.
Bengoechea helps to broaden the recognition of CFA Institute programs and recommends ways these programs can become standards, supporting members in their efforts to comply with regulatory and other external requirements.
Before joining CFA Institute, Mr. Bengoechea worked for 3 years as a Vice President of Regulatory Relations with Banco Bilbao Vizcaya Argentaria (BBVA). Prior to that, he served for six years as Vice President in the Fixed Income Treasury at Banco Santander in New York.
Iñigo earned a Masters Degree in International Relations at Columbia University and a Bachelor's Degree
in Industrial Engineering from Universidad Pontificia Comillas in Madrid.
He holds the CFA, CPA, FRM, and CAIA designations and is a member of CFA Society of New York, the Global Association of Risk Professionals (GARP) and the Chartered Alternative Investments Association (CAIA)
There were no results found.