Hiroshi Ozeki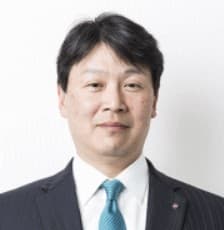 Hiroshi OZEKI is the Managing Executive Officer, Regional CEO for the Americas and Europe at Nippon Life Insurance Company.
He joined the company after graduation from the University of Tokyo in 1987 and experienced various roles in loan portfolio management, risk management, corporate strategies, hybrid capital finance, investor relations, ALM and Asset Allocation of the Life Insurance General Account.
After his promotion to General Manager of Finance and Investment Planning Department in 2008, Mr. OZEKIwas promoted to Chief Investment Officer and became a member of the Board & Executive Officer in 2014. He advanced the global credit investment and diversification of the alternative asset management methodology and four years later he assumed his current position.
Mr. OZEKI obtained a B.A. in Physics from the University of Tokyo and an A.M.P. from Wharton School, University of Pennsylvania.  He is also a Chartered Member of the Security Analysts Association of Japan and a Member of The Japanese Society for Artificial Intelligence.
He was awarded The Securities Analysts Journal Prize (1999) from the Security Analysts Association of Japan in the article on benchmark application to fixed income investment.
There were no results found.